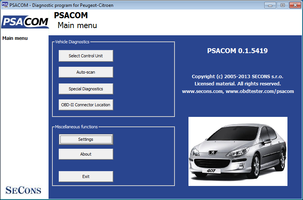 Go back to PSA-COM homepage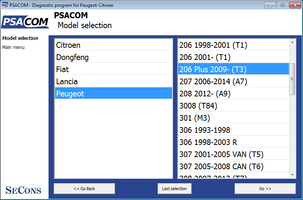 View PSA-COM screenshots
Please select model:
Models not covered: C-Zero, C-Crosser and C4 Aircross are Mitsubishi platform (
StarCOM
will be able to diagnose these vehicles), C1 is Toyota platform (use
ToCOM
to diagnose), Citroen Jumper/Nemo/Relay are Fiat-based (use
FiCOM
to diagnose)
Errors and omissions excepted. SECONS s.r.o. is not connected with car manufacturers in any way. This page uses trademarks that are property of Peugeot/Citroen/Fiat or other owners in nominative fair use to identify car models.